In delivering a presentation about his new business to a group of St. Louis entrepreneurs earlier this month, PFITR founder Jim Koetting raised a few eyebrows around the room when he noted that many public fund managers – the men and women who are in charge of investing public dollars for America's counties, cities and taxing districts – are largely unable to quickly answer a couple of basic questions. 
"'How did you do last month, or last year, and what is the valuation of your portfolio as of last night?' Those are two questions that people who are managing public funds can't answer," said Koetting. "If you (personally) put a thousand bucks in an online brokerage account and invested some money, you're going to be able to answer those questions after a quick log in.  A lot of our cities and public entities can't answer those basic questions —  and they might be managing hundreds of millions of dollars."
The aim of PFITR – the acronym stands for Public Funds Investment Tracking and Reporting – is to change that, and do more. PFITR (pronounced P-fitter) is a Software as a Service (SaaS) that gives public treasurers, chief financial officers and finance committee members the tools to make better decisions about what is essentially, the tax money we provide to local governments.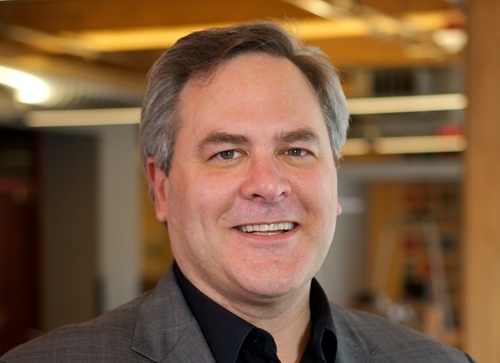 Click here to hear Jim Koetting on KMOX Radio's Charlie Brennan Show
Koetting says often, mismanagement of public funds is not a product of incompetence or malice, but inefficiency, archaic technology, inability to collaborate, and an inability to retrieve data. He says PFITR is designed to give public fund managers real-time financial data and analysis, allowing them to better evaluate upcoming risks, and make better investment decisions. The tool also helps public investment professionals – many of whom wear many hats – to meet federal, state and local compliance regulations, and better prepare for audits.
In terms of portfolio management, Koetting notes, "All investment portfolios essentially have a common objective: safety first, then liquidity, then yield. I built a software that takes those things into account and measures for them. So now we can look at that and say, 'ok, we're diversified, so how is our portfolio going to be affected if, for example, interest rates go up or down?' We use what's called an Objective Quantification Tool – we don't do any advising.  We provide investment technology and policy compliance education on how to identify, measure, and then mitigate risk. Often it's not about going out and making more money. It's about trying to lower your risk over time."
It's been said that timing and location often are keys to the success of a startup.  If that's the case, PFITR has found a sweet spot in both time and place. The company was founded in 2013 in St. Louis, where the financial operations of numerous suburban municipalities are under intense scrutiny in the wake of last year's unrest in suburban Ferguson, Mo.  Last week, a local community organization, Better Together, issued a report that criticized some communities for delays in responding to requests for information about their finances. Many of those communities say producing financial documents is a time-consuming, expensive process. Koetting says by using PFITR, a municipality or other public entity could easily and inexpensively post financial documents to a website, for all to see
Koetting says PFITR has about 20 public entitles taking part in product trials right now.  They include the Metropolitan Sewer District in St. Louis, as well as public entities in Chicago, Rhode Island, Virginia, Michigan, and Washington state, among others. "We'll look at anyone, says Koetting, "but our sweet spot is with entities that have 20 million dollars or more of investments."  Koetting says PFITR's cost to a community varies, based upon the size of the portfolio. He says the average savings PFITR helps governments achieve is more than $100,000, after the cost of the software.
Koetting, who was born in Kansas City but now lives in O'Fallon, Mo., is considered an expert on the subject of improved education and certifications for public fund investment professionals. He wrote the book,  Public Fund Investing for Dummies, which was published in 2007.
PFITR is the first, and so far the only, St. Louis company to have been accepted into two startup accelerator programs, the SixThirty financial accelerator, and the Capital Innovators program. To date, PFITR has raised nearly a half-million dollars and expects to be profitable by the end of this year.
In his presentation to local entrepreneurs earlier this month, Koetting showed the group a slide depicting a treasurer, standing on a cliff. "He's getting pushed off the cliff by all of the regulations and the low interest rates, the demand for transparency, the state auditors. So we came along and we tried to develop a software to make the treasurer look like a superhero or to give him that superhero strength to keep him from falling off the cliff."
Indeed, with municipalities making headlines for all the wrong reasons these days, Koetting says adoption of PFITR can help a public agency make news for taking a proactive approach toward sound investment policy and transparency.
"Government has always known for being lousy with money," says Koetting.  " I don't think they should have to be"