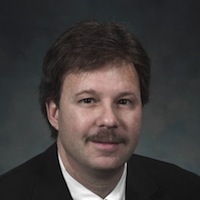 InnoVox STL Founder James Bafaro is an accomplished Communications, Government Relations and Corporate Philanthropy Executive with a proven track record of crafting creative partnerships that benefit a variety of key stakeholders. An innovative problem solver, Jim offers a unique blend of first line and managerial experience and leadership in the areas of Global Corporate Citizenship, Communications, Corporate and Non-profit Public Relations, Education Relations and Government Relations. A former Boeing Company senior manager, among Jim's recent accomplishments are:
In 2012, in response to a call for closer alignment between the annual FIRST Robotics competition for young people and true workforce possibilities, Jim conceived and executed The Boeing Innovation Tour. The tour provides 30 top performing FIRST students with visits to top entrepreneurial and innovative companies in St. Louis, opening the students' eyes to potential jobs, further reinforcing Boeing's reputation as a company devoted to innovation, and furthering St. Louis' reputation as a growing innovation center.
In 2011, responding to a challenge to bring more logistical support to the FIRST Robotics International Competition, Jim recruited the local startup company Aisle411 to build The Boeing Navigational App – a high-tech solution to many of the logistical challenges inherent in the competition.
In 2009, noting a lack of transparency and relevancy in a six-figure Boeing grant to The Arts and Education Council of Greater St. Louis, Jim partnered with the organization to craft The Boeing Collaborative Grant, which provides stipends to young people seeking careers in the "business of the arts" in St. Louis. The highly acclaimed program now provides practical experience to the next wave of arts administrators, provides needed administrative support to local arts organizations, and continues to provide positive nationwide publicity for Boeing, while bringing the grant in alignment with the strategic goals of Boeing.
In addition to his work at Boeing, Jim also served as Director of Public Relations for the YWCA of Metro St. Louis in 2000-2001, and prior to that, was a news director, managing editor, anchor and reporter at a number of broadcast news organizations, including prestigious organizations such as KMOX Radio in St. Louis and National Public Radio in Washington D.C., where he served as show editor for the acclaimed Morning Edition radio program.