By Renee Moore.
When patients have healthcare problems, they talk with a physician. When physicians have healthcare problems, they talk with IDEA Labs. IDEA Labs (the acronym stands for Innovation, Design, and Engineering in Action) is a medical-based incubator program founded at Washington University in 2013 by students who wanted to provide an answer for unmet needs in healthcare delivery and clinical medicine.
IDEA Labs brings medical, engineering and business students together with clinicians to envision new solutions to healthcare's most pressing problems. Stephen Linderman, co-founder and president of IDEA Labs, says, "Students are eager to apply their skills to solve a real problem and create a real, technologically sound and commercially viable solution."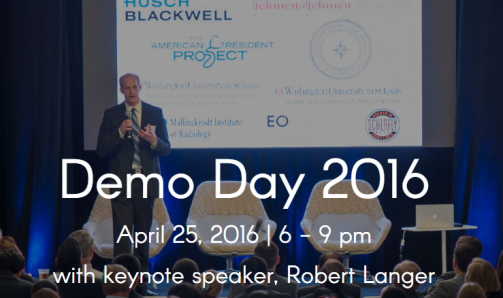 Linderman is president of IDEA Labs and an MD-PhD candidate at Washington University in St. Louis pursuing his Ph.D. in biomedical engineering and orthopedic surgery. He graduated from Cornell University with a Bachelor of Science summa cum laude in biological engineering, then graduated from the University of Cambridge, where he received a Master of Philosophy with distinction in translational medicine and therapeutics as a Churchill Scholar.
IDEA Labs provides teams of multidisciplinary professional and undergraduate students with materials, funding, mentorship, investors, and even the problems themselves. Linderman notes, "The only thing required of the students is the drive to innovate and improve the practice of medicine."
Over the past year, Linderman has established IDEA Labs chapters at Harvard, Massachusetts Institute of Technology, the University of Pennsylvania, and the University of Minnesota, with more chapters gearing up to start in the fall. Linderman says "Top students across the country are hungry for this type of platform, enabling them to not only learn the standard of the field but advance it."
By sharing key infrastructure across its national incubator network, IDEA Labs dramatically lowers the barriers to building the necessary legal, accounting, training, and other frameworks for a successful chapter. Through the network, each IDEA Lab company can access the right national talent, mentors, and investors needed to thrive beyond Demo Day.
Demo Day is the culmination of teams from every IDEA Lab chapter coming together to showcase their innovations to investors, physicians, and entrepreneurs. This year more than twenty teams will showcase their proof-of-concept and functional prototypes for medical devices, software, and diagnostics. The top six teams will pitch their ideas to a panel of judges and the audience.  Last year the attendance for Demo Day exceeded 300 people.
Demo Day 2016 is scheduled Monday, April 25, from 6:00pm – 9:00pm at CIC@4240, in the midtown St. Louis Cortex complex. The free event features a keynote address from Robert Langer, the world's top biotechnology leader and the Institute Professor for Biomedical Engineering at MIT.
IDEA Labs gained national attention, being recognized as the Best Program at VentureWell's Open 2016 conference in Portland. IDEA Labs was also the recipient of the 2016 Spirit of St. Louis Arcus Award.
Linderman explains that "As a student-led organization, IDEA Labs operates at unparalleled cost and at large scale with minimal bureaucracy." Last year, IDEA Labs spent $80,000 to support 133 students on 23 teams, yielding 12 companies that collectively raised more than $2 million since May 2015. Overall, 75% of teams achieved proof-of-concept prototypes, 40% filed vetted provisional patents, and 20% became independent, funded companies.
While participants don't receive academic credit or pay, they retain all intellectual property and equity in the ventures they create.
Visit IDEA Labs at idealabsincubator.org for more information or to get involved as a student, mentor, clinical advisor, investor, or sponsor.