The creator of a new social networking platform that promises a safer, more secure social media experience for users of all ages is herself a St. Louis area mother of two young daughters. So, as you might expect, Janel Patterson's creation, called Frienedy, is a product of very personal experience.
"I came up with the idea about five years ago," says Patterson, "when my two daughters were aged 11 and seven and I was going through a divorce." Because her oldest daughter was a competitive gymnast who needed transportation at varying times from practices, Patterson and her husband purchased for their daughter an iPhone. "Immediately she asked, 'can I get on Facebook, can I get on Twitter, can I get on Instagram?'  We said no, since she wasn't 13, the legal age required for setting up her own account."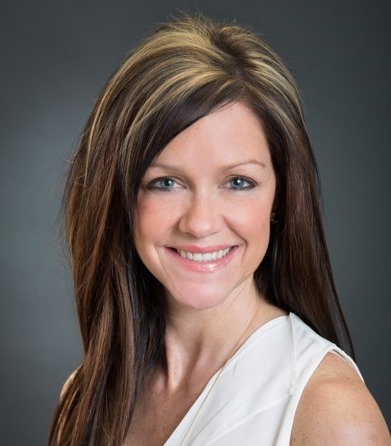 Hear Frienedy founder Janel Patterson's interview on KMOX Radio Tuesday May 19, 2015.
See Frienedy founder Janel Patterson's appearance on KTRS Radio May, 22, 2015
But, says Patterson, her daughter did what many other kids with their own devices do.  She downloaded Instagram, and innocently drew an unwanted follower.  "Our daughter didn't have a clue about privacy settings because she was only 11, and she also didn't know there were geographical settings on her phone. I told her, 'this person who is creeping on your site and following you could be outside the door right now!'"
At about the same time, Patterson says her seven-year old daughter requested an iPhone to keep in touch with mom and dad as she went back and forth between households. "At that point," says Patterson, "I started to do some research on cyberbullying and cyberpredators."
She says what she found was alarming. According to figures presented in a Frienedy video, 42% of teens with tech access reported they were "cyberbullied" in the past year, with 20% percent of them contemplating suicide, and 10% attempting it. As Patterson says in the same promotional video, which is targeted to parents, "this is not the playground you and I grew up in."
So she set out to create a social media site that was, in terms of security, everything other sites are not:  a private online environment, engineered with parental permissions at the core, compliant with the Children's Online Privacy Protection Act (COPPA), a law passed in 1998 to protect the privacy of children under 13, and designed for users of all ages.
Patterson says the biggest difference between Frienedy and, for example, Facebook, deals with philosophy.
"Our premise is very different from Facebook's," says Patterson. "Our premise is all around 'group networking,' which is the new trend in social media.  Facebook is based on the individual.  Everything we do is in groups. When I set up a new account in Frienedy, I'm asked immediately if I want to create a group. So let's say I set one up for my family. Then I begin to add members. The beauty of it is, you have to accept that invitation to be part of the group, unlike Facebook where someone can place you in a group can do so without your permission. I look at Facebook and call it the "friendsphere," because everything you put out there may as well be on the six o'clock news. Frienedy allows you to be more selective about what and with whom you share."
Another big difference, says Patterson, concerns privacy settings.
"With Facebook, it takes a lot of work and time and knowledge to establish your privacy settings so you can restrict certain people from seeing your feed. And those settings are changing all the time. We lock down privacy completely. With Frienedy, you can be in multiple "groups." There may be 11 other people in one group, but you'll see nothing about that person other than what they choose to share just with that group. With Facebook, if I'm in a group, people will see everything about me, unless I've made the conscious effort to enable all available privacy settings. We've flipped the Facebook model upside down."
Readers who may wonder why Patterson didn't simply tell her daughters to stay off social media until later in their lives should note the St. Louis entrepreneur has faced the question before, and has an answer. "I believe you can't necessarily force your kids to get off social media," she says. "It's ubiquitous. We live in a world where social media is all around us. More and younger kids have access to devices. They want to interact online just everyone surrounding them, but it isn't safe. Mainstream social media isn't designed to be suitable for all ages.  It's also not designed to give parents a way to introduce and teach appropriate online conduct and interaction on the parents' terms. Social media is never going away. Wouldn't it be a whole lot smarter if, as parents, we had the ability to get ahead of the curve and introduce our kids to social media the correct way?"
That's what Frienedy was designed to do- enabling parents to establish child accounts for younger users via a COPPA compliant proces,s and guide the social media experience so that problems like cyberbullying and negative digital footprints are averted before they can happen.
Frienedy includes what the company calls a robust events calendar for managing group events, and a shopping list feature called WishList to promote user engagement, a concept not unlike the "wish list" a couple establishes in advance of a wedding or baby shower. The WishList function is how Patterson envisions monetizing Frienedy. Mobile apps are in development, and the website is currently mobile responsive for any device. Users can sign up for a free account by going to www.frienedy.com.
Patterson, whose company is based in mid-town St. Louis, says a small group of private investors has backed Frienedy with a seven-figure investment. Frienedy was officially launched in April 2015, having undergone two beta tests, in 2013 and 2014. Officials with the Wentzville School District in the St. Louis area provided some of the feedback on the platform.
Asked if one goal is to draw users away from a less-secure social medium such as Facebook, Patterson says no.
"I don't see us taking a big market share from Facebook.  People love Facebook for the fact they can put something out there and suddenly 300 people have seen it, and they get five minutes of limelight.  People never will want to give that up and I don't want them to.  There's a place for Facebook in promoting yourself as your brand.  But any of the more intimate conversations that you have and for groups who want to communicate privately, Frienedy is where you go."
While she says she doesn't necessarily want to take on the well-established giant of social media, she does have a lofty goal in mind with her creation.
"I truly want to revolutionize social media to promote positive digital citizenship and dissuade cyberbullying.  That's my motivation."