It's no secret 2014 was a rough year for St. Louis.
From the unrest in suburban Ferguson, to a spike in the city's homicide rate, to the news the city's NFL team appears to be paving the way for an exit from town, St. Louis endured more than its share of negative headlines in the past year.  But for those looking for a bright spot, the growth of St. Louis as an entrepreneurial hub is providing a source of some civic pride.  Using 2014 data and information from previous years, Popular Mechanics magazine last month named St. Louis as the top startup city in America.
And last month, civic leaders scored a coup when it was announced that St. Louis would become, in 2016, the latest home for a TechShop – a do-it-yourself "maker shop", designed to let people of varying skill levels gain access to industrial tools, equipment and technology.  TechShop is a membership-based workshop and prototyping studio designed to stimulate creativity and support entrepreneurs.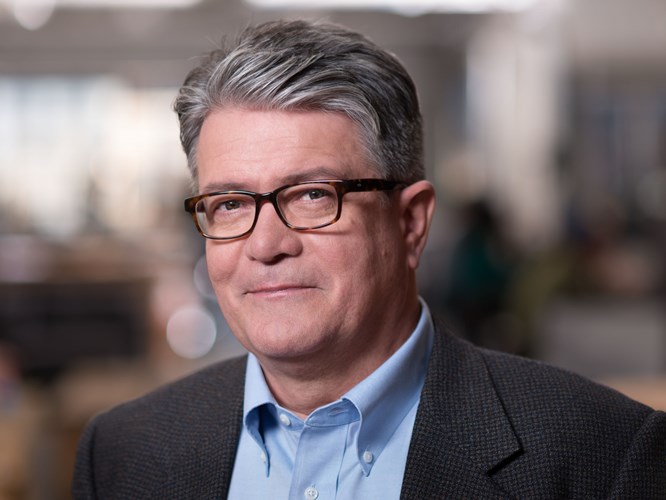 Listen to TechShop COO Dan Woods' interview on KMOX Radio (photo courtesy Bart Nagel)
It's a big deal because there are only eight TechShops in existence right now.  Three are located in northern California, there's one near Phoenix and one each in Detroit, Pittsburgh, Washington, D.C., and Austin.
TechShop Chief Operating Officer Dan Woods says the opening of a TechShop location says something about St. Louis.  "St. Louis has a really rich history of manufacturing, innovation, pioneering science, medicine, research, education and just an incredible innovation spirit across all of those disciplines. There's all the reason in the world for us to want to be in St. Louis," he says.
The St. Louis TechShop will be located within the growing Cortex innovation district in mid-town St. Louis.  It was about one year ago, in February 2014, that  Cortex leaders hosted TechShop officials, to bring awareness to the effort to bring a branch of the San Jose-based workshop and fabrication chain to town.
"When Cortex first approached us, we were just doing backflips over the opportunity of putting a techshop (there)," he says. "We're super excited to be there. This is an innovation district that really combines incubators and accelerators, in a variety of disciplines ranging from medicine and bio-research to engineering and manufacturing, so it's a thrilling community to be part of and truly a world class innovation community."
Cortex will construct a new three-story, 60,000-square-foot-building at the corner of Boyle and Forest Park Avenues that will serve as TechShop St. Louis' new home, with TechShop occupying about 18,000 square feet on the building's first floor.
TechShop has been likened to "a high school shop on steroids," featuring high-end equipment such as water jet cutters, wood and metal lathes, welding equipment, band saws, hand tools, as well as quilting machines, industrial sewing machines, all placed together to create an environment for tinkerers, makers, entrepreneurs, and prototypers.
St. Louisan Jim McKelvey used a TechShop in California to create the prototypes for Square, the technology that allows businesses and individuals to accept and process credit card payments using smart phones and tablets.