T-REx wants to leave a bigger footprint.
With its move from one downtown St. Louis location to another accomplished in the year just completed, 2015 goals for the St. Louis startup hub include a potential expansion – both at its physical location and in its partnerships. 
So says Dr. Patty Hagen, who was appointed the first full-time executive director of T-REx in May.
Hear Dr. Patty Hagen and Charlie Brennan on KMOX Radio at 10:50am Central time Tuesday, Jan. 6.  1120am in St. Louis or kmox.com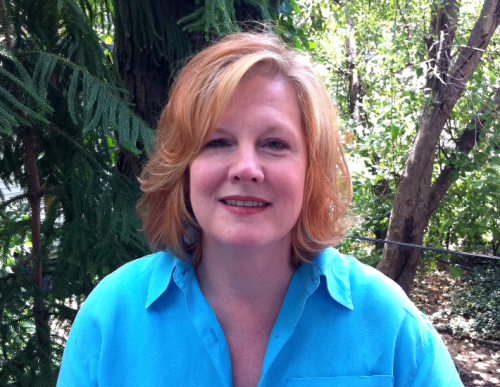 T-REx – short for technology regional entrepreneur exchange – originally began doing business from the Railroad Exchange Building at 611 Olive in September of 2011. Amid uncertainty regarding that building and in need of more space for the startup companies, accelerator programs and venture capital firms that call T-REx home, the tech incubator in 2014 relocated a few blocks northwest, to the historic Lammert building at 911 Washington Avenue.
"The move into the new space has been great for the growth of St. Louis entrepreneurship," says Hagen. Among other things, she says, "the size of the offices available to T-REx companies here really seems to serve the companies well. And at least a third of our entrepreneurs in the building – maybe more – live downtown and walk to work and frequent all of the great establishments in this great part of downtown St. Louis."
Another plus, says Hagen, is that the new space is owned by T-REx, not leased, as was the case with the Railway Exchange Building. "That gives us lots of flexibility in how we can plan the space and in what we can do within the space."
And within the space, says Hagen, is room to grow.
"We have some space within the building that, if it was renovated, could accommodate more companies," says Hagen, adding there are about 100 companies calling T-REx home right now. "One of our 2015 goals is to complete our strategic plan and to prioritize spaces within the building, to concentrate our renovation efforts."
Hagen says T-REx also wants to grow in other ways in 2015.
"We want to work on developing more measurements for the outputs we want to achieve, as a non-profit focused on economic development for the region. There needs to be more measurement of the kinds of activities that incubators are providing to the community," says Hagen,  who adds those measurements should include the impact of T-REx startups in areas such as job creation, the housing market, local restaurant and entertainment venues and the local economy in general.
Among the other "big bites", as Hagen calls them, to be addressed in 2015 is the strengthening of partnerships between T-REx and the corporate and university communities in St. Louis.
"We need to be thinking about how best to leverage the relationships we have with the many universities in town who are extremely interested in working with us on next steps with their students and with our entrepreneurs. We have some great university partnerships and I think that will be a wonderful way to leverage even more entrepreneurial activity in the area.  And we have some great founding sponsors and corporations that want to work with us. Purina is an example. Their innovation group is very interested in exploring ways to partner with T-REx and the other entrepreneurial support organizations in town."
One area all downtown businesses will be keeping an eye on in 2015 is safety:  how the community addresses the spike in the number of high profile crimes that happened downtown in 2014 – from a shootout between rival gangs near Busch Stadium to crimes against people and property not far from the current T-REx building.
"It is certainly something we're watching," says Hagen, "and we're working with the Partnership for Downtown St. Louis as well as the police department. They've increased patrols downtown, and they've added more folks, says Hagen.
"T-REx is such an important development for STL. It's going to be one of the big elements for moving St. Louis forward. We can't fold up because of fear.  I feel like we need to be courageous and look out for one another and work for St. Louis. And that's why these companies are here. They are young. They are passionate. t's a great movement and a great culture and we try to support it in every way possible. So we don't want anyone to stop us."