Attention weekend website warriors!
If you're one of those people who — because you possess a bit of technical acumen – has been pressed into service creating or maintaining the website of a small business, your kids' little league team or girl scout troop, you perhaps have been approached about the idea of taking the bold step of converting that website into a mobile app.
After all, as we learned last year in a study released by media analytics company comScore, Americans are now using their smartphone and tablet apps — more than their PCs — to access the Internet.
But the cost of adapting websites for use by mobile devices, for many particularly small organizations, is cost prohibitive. Enter St. Louis startup company Appnotch with a solution: a promise to convert your website to a mobile app with the click of a button.
Seriously.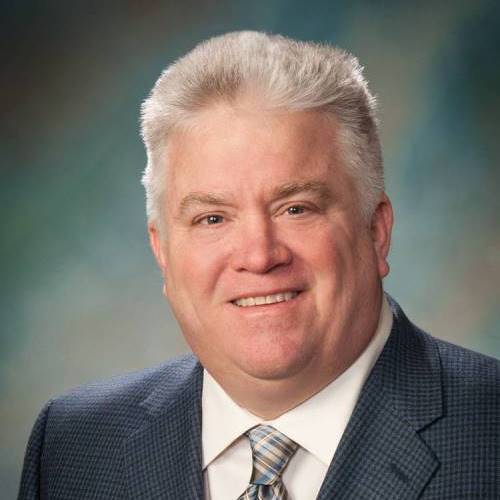 Hear Appnotch co-founder John Abkemeier on KMOX Radio 
And seriously simple, says Appnotch co-founder John Abkemeier. "If you have a website you like, you can now get a mobile app by simply taking your site's web address, going to our site, selecting a name for the app, placing the url in and pressing 'enter.'"  Within minutes, says Abkemeier, customers are presented with an app that can be published in Google Play and iTunes stores. Customers then have the option to easily tweak the app – the ability to tinker with colors and fonts and create links to menus, specials, videos, pictures or forms for business reviews. "On top of that," he says, "you will receive unlimited push notifications that allow you to send free marketing messages to your customers or members to keep them engaged or up to date on events. The next step is to pay online, and after that you're good to go. We apply to the Google Play and the iTunes stores for you, so within a couple of weeks you will be in both stores."
Appnotch charges a one time fee of $249 for the conversion, plus a $20 per month ongoing fee for unlimited push notifications and unlimited updates.
Abkemeier says the company's roots grew amid conditions that co-founder Laxman Sankaran observed in the app development market. "On the one hand," says Abkemeier, "we were seeing this tremendous growth in app use.  Last year, the amount of time people spent on a mobile device exceeded the time spent on desktops for the first time, which is incredible because mobile has really only been in existence for five years or so. This year there are expected to be 200 billion downloads of apps to phones worldwide."
At the same time, Abkemeier says, a lack of developers to convert websites to mobile apps meant, "the average Joe, or the small to medium business, church or school just doesn't have the opportunity to create a mobile app due to cost. The cost historically has been upwards of $30,000 for an average app. That's not affordable and not effective for most organizations and small businesses."
Abkemeier says the process of building a mobile app can be a daunting one as it exists now. "The first question is always, 'who do I call?'" So you're probably going to talk to the person who designed your website. Maybe they have those development skills, maybe not. The next thing is, 'well do I want to pay for an iOS or android app?' If you do both, you're now up to that $30,000 level. And then you have to spend time telling the developer what you want. So most of that billing is done at $80 to $150 an hour depending on the developer.  So now you are talking about significant costs."
And, he says, there's another cost that comes into play.  "After you design the app, to make any changes, you have to pay your developer to make them to the app. So one of the beautiful things that we included in our conversion is, when you update your website it automatically updates your app. That's one of the things covered by the $20 monthly fee. That, and unlimited 'push' notifications.  So, for example, you are a church and you wanted to inform all of your app users of an upcoming fish fry or similar event, your user base would receive those through the app – for free."
Appnotch, which was founded in 2012 and is headquartered in the Westport area of St. Louis County, got a boost in February when it received $100,000 in seed money and services from Capital Innovators, the St. Louis based organization that provides funding to startups in exchange for a small equity stake in the company. There is a patent pending on the Appnotch conversion technology, with Abkemeier adding that several other venture capital groups have expressed interest.
Appnotch officially lauched on May 15 of this year and Abkemeier says the company already is receiving interest from large do-it-yourself website builders, website hosting companies and website design firms interested in becoming mobile app developers by using Appnotch.