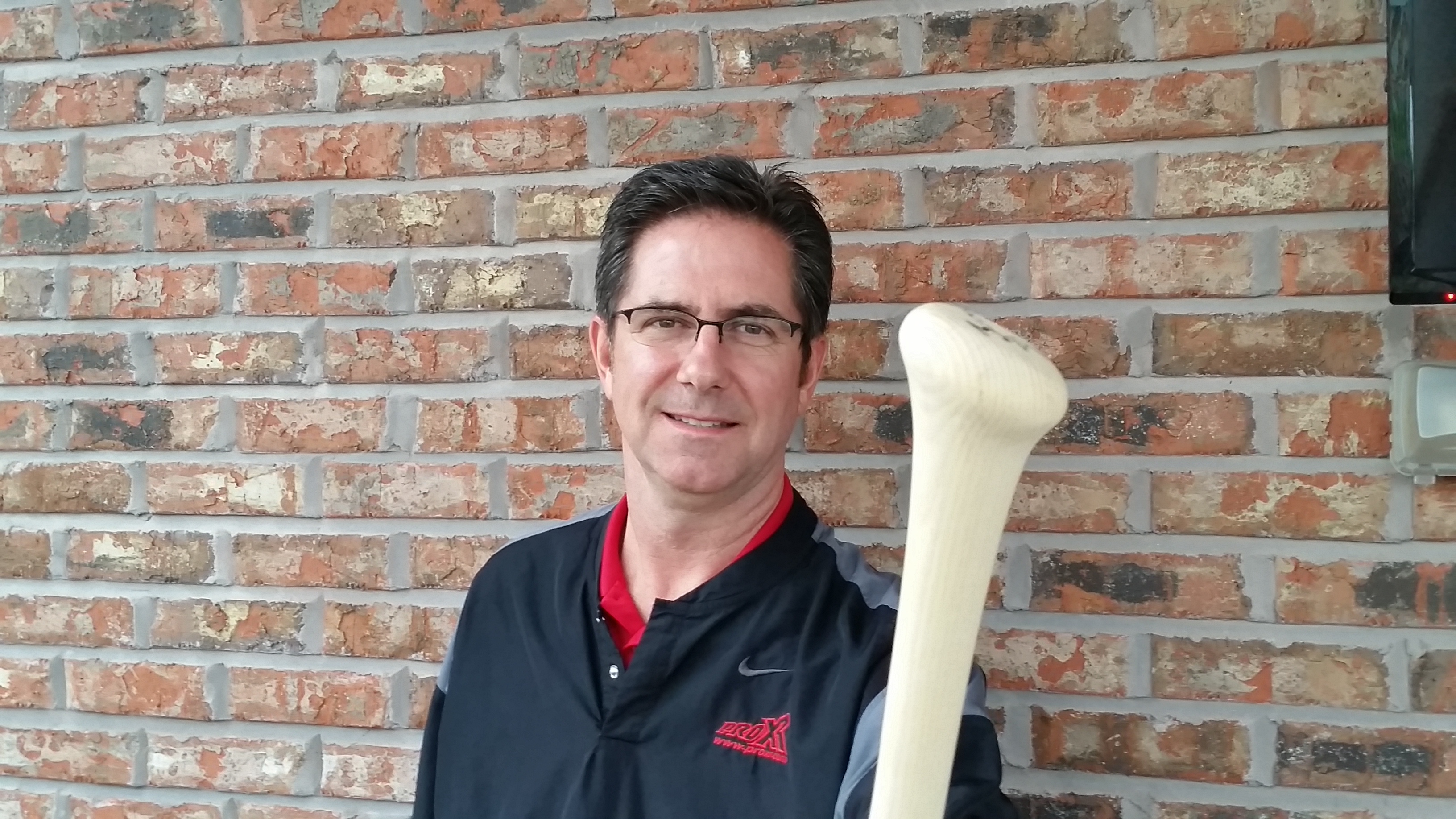 Click here to hear Grady Phelan's interview with KMOX Radio's Charlie Brennan
Major League Baseball players are well known creatures of habit.
Babe Ruth and Willie Mays always stepped on second base as they trotted off the field for the dugout.
Before batting, Hall of Fame third baseman Wade Boggs would scrawl the Hebrew symbol chai into the dirt, even though he isn't Jewish.
Former Cardinal and current Cincinnati Reds player Skip Schumaker is renowned for stepping out of the batter's box and compulsively adjusting his batting gloves before each pitch.
So to ask a major leaguer to change his routine, or tinker with the most important weapon in his arsenal of tools, is tantamount to asking the sun not to rise in the east tomorrow.
That's the dilemma facing St. Louis innovator Grady Phelan.
Phelan has invented a better baseball bat.  Noting that traditional bats built with a knob at one end can cause hand injuries and can increase the risk of the bat flying out of the batter's hand when he swings, Phelan invented the ProXR, a bat with an angled knob.
Although there is pretty much universal agreement that Phelan's bat will do what he says it will do, namely give players improved performance, a better grip and reduced hand injuries, and a handful of Major League players have tried it out, the feeling of many major leaguers is summed up by New York Met David Wright, who told the New York Times, "I've been using the same bat for years," he added, "and I don't need a change."
So Phelan has shifted his strategy – just a bit — thanks in large part to a $25,000 grant from financial services company Wells Fargo, as part of an initiative designed to help small businesses succeed.
One of five nationwide winners in the Wells Fargo Works Project, Phelan says his company will use the money to target ballplayers in the 8-to-18 year old range, by producing a batch of aluminum bats, which are allowed up through college, but are not used by professional players.
"Making metal bats is very expensive.  But with the Wells Fargo award we'll be able to put together our first dozen metal bats to really get them into the hands of younger players and have them try it," said Phelan.  "More than 90 percent of the entire bat market uses metal bats."
The hope, says Phelan, is that the young players who benefit from the more stable grip, the added protection and the more natural swing that comes with the Pro XR will continue to use his patented bat as they progress to the major leagues.
Phelan invented his "tapered knob" bat after accidentally losing his grip on a bat in his backyard and almost hitting his son.   After conducting some research, he found that as a hitter swings, the knob of the bat gets in the way, not only affecting the hitter's grip, but causing hand injuries as well.  Phelan's angled-knob design is aimed at preventing injuries and improving grip by contouring to the hitter's natural range of motion.
"We did testing at Washington University School of Medicine (in St. Louis) in 2006," said Phelan.  "We took digital pressure sensors and wrapped them around a conventional bat and swung it.  We found that the amount of pressure exerted was roughly the equivalent of hitting the palm of your hand with a hammer.  Then we wrapped those same sensors around our bat.  We reduced that amount of pressure by 20 to 30 percent."
Although Major League Baseball players have been reticent to test the ProXR, Phelan does boast of some successes at the big league level.  The ProXR has been approved by Major League Baseball and the NCAA, and in 2010, New York Mets infielder Mike Hessman used a ProXR to hit a double at Chicago's Wrigley Field, the first hit in Major League Baseball history with an angled-knob bat.  That bat is now enshrined in the Baseball Hall of Fame in Cooperstown.
Still, Phelan hopes for the day big league players and teams fully embrace the ProXR, if for no other reason, than to protect a valuable investment – the player.
"A couple of years ago Pablo Sandoval of the Giants , who is notorious for grabbing the knob of his bat when he swings, broke bones in both hands.  Those injuries cost the Giants about 3.7 million dollars in lost productivity," said Phelan.
"We think we can prevent those sorts of things."