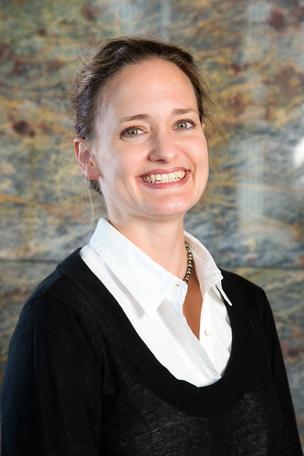 Click here on Tuesday, September 30 at 10:50 am Central to hear Ginger Imster on KMOX Radio's Charlie Brennan Show
A full house is expected on the evening of October 11, as supporters of the St. Louis Arch Grants program meet in the ballroom of the Hyatt Regency Hotel in downtown St. Louis for the second Arch Grants gala.
It will be a night to celebrate successes, and to look ahead to the future of the nonprofit organization, which offers $50,000 grants to startup businesses in exchange for moving their businesses to St. Louis for at least a year.
We had a some questions about Arch Grants – we put them to the executive director of the organization, Ginger Imster:
1.  INNOVOX: At the October 11 gala, you will be honoring David Steward of World Wide Technology. Can you tell us a bit more about Mr. Steward's work in support of the local startup movement?
GINGER IMSTER: We're honoring Mr. Steward because of the example he sets for other entrepreneurs locally and globally. He's been supportive of our organization for several years now, and his personal and professional stories are compelling, and they resonate with entrepreneurs here and around the world. He knows how it feels to be discriminated against, but he also knows great privilege and he has maintained his core values throughout his life. He knows the frustration of failure, but he is the first to share his failures with you as lessons on how to persevere and never, ever give up.
When his schedule permits, Mr. Steward is very generous with his time to nurture and mentor others. We're thrilled to have been able to work with several of his closest collaborators to produce a tribute video honoring David's work in the region that we'll feature at this year's gala.
2.  INNOVOX: You personally are about six weeks or so from celebrating your first year at Arch Grants.  What was your view of the St. Louis startup movement before you took over as Arch Grants CEO, versus now, now that you are fully immersed in the program?
GINGER IMSTER: Great question. I've had the privilege of working in private institutions that have always had a public purpose and Arch Grants fits in that continuum. Prior to coming to Arch Grants, I had worked in education startups. Transitioning into a position where I'm managing a nonprofit, but also working with for-profit companies, gives me an opportunity to blend my corporate and nonprofit experience, which I enjoy.
When I first moved to St. Louis in 1996 I fell in love with an entrepreneur who would have benefited tremendously from the resources available today.  To see the difference in this market between 1996 and 2014 is mind boggling. Looking ahead, the market seems ripe for additional collaboration between funders and service providers working to support startups and early stage business development in St. Louis. Arch Grants is one piece of the puzzle and I look forward to working more closely with our peers in the region in 2015.
3.  INNOVOX: Just about this time last year, Arch Grants President Jerry Schlichter was quoted as saying Arch Grants needed to raise "a serious amount of money" if it wanted to become a permanent fixture and put St. Louis on the map as a startup hub for entrepreneurs and investors.   Arch Grants and others in the local startup movement devoted a lot of energy to promoting a bill in the Missouri Legislature that would have earmarked as much as $9 million per year over the next four years for startups.  The measure failed.  How big of a setback was that?  What's the plan for securing state money going forward?
GINGER IMSTER: Believe it or not, the 2014 legislative session could have been worse. Given the challenges our state faces with regard to revenues and expenditures I'm pleased to be working in a space that appeals to legislators on both sides of the aisle, and in both rural and urban communities.
But we can see the writing on the wall as we look at other states with more robust funding of early-stage business initiatives. As a result, I am still adamant that state funds are critical to maintaining Arch Grants' success over the long-term. Missouri is competing with other states like Ohio, Pennsylvania, Indiana and Tennessee, all of which have robust funding programs to incentivize entrepreneurs to stay or start their businesses in those states. Missouri must make a similar or even stronger funding commitment to the Missouri Technology Corporation to encourage new business development across our state.
At the same time, we must broaden our base of individual donors too. Ultimately, Missouri and regional philanthropists must validate the Arch Grants model through robust annual support of our Global Startup Competition and through sustained funding. Both types of funding are required to ensure Arch Grants can continue to seed investment in innovative products, services, and technologies; inspire a new generation of civic leaders and philanthropists; and attract and retain entrepreneurial talent in the metro area.
4.  INNOVOX: The inaugural Arch Grants competition awarded $50,000 grants to each of 15 startups.  Last year and in 2014 the number was twenty startups.  Is twenty the number you believe Arch Grants will settle at?  Or will that number grow over time?
GINGER IMSTER: We'd like to see it grow, but that growth would be gradual as our ability to fund more grants is driven by our ability to raise more funds. At this time, we think 20 is the right number given we don't have a source of sustained funding. As we broaden our base of support, and demonstrate we're worthy of the public's trust, then we'll begin to look at how we could sustain a grants program that would award between 30 and 40 grants annually. The model will be driven by fundraising capability.
5.  INNOVOX: So that's 55 startups in three years.  Tell us about some of the "wins" – the more successful ones.
GINGER IMSTER: It's very difficult to pick. Of the 55 starups funded, 50 are still in business including the 20 new companies funded in 2014. Of the companies still in business, over 95% are still headquartered in St. Louis. Collectively, the companies funded in 2012 and 2013 have gone on to create over 190 jobs, generate over $7.4 million in revenue and attract over $22 million in follow-on capital. When I look at our statistics, there are a few that stand out as job creators in the region: FoodEssentials and Lumate from 2012 are putting people to work and another 2012 grant recipient was the first to have his company acquired – Marshall Haas of Obsorb who has since returned to St. Louis to start another company – and he's recruited at least 3 more people from the west coast to also move to St. Louis. Our 2013 cohort has some strong companies too – CodeRed, Immunophotonics, Juristat, KnowInk, Eateria, RoverTown, Sparo Labs, TrackBill and Triflare are all experiencing growth either with regard to new business, job creation, and/or revenue. Our 2014 grant recipients will report their data for the first time at the end of this month and we're expecting good news – Artifox, BetaVersity, Blue Line Security Solutions, greetabl, Hyde, Jolt, Less Annoying CRM, Wondermento, Tuloko, and Freightgrid are all out and about raising capital or seeking contracts. It's exciting to have them as a part of our portfolio.
6.  INNOVOX: The Regional Chamber has quoted figures that show $380 million were invested in local startups last year, but only about five percent of those dollars came from inside St. Louis.  Should we be concerned about that?
GINGER IMSTER: Well, it's a wake-up call for qualified investors in the region. If they are not investing locally then they are giving it away to the angels and venture capital folks from other markets. Our startups are thrilled to get funding regardless of zip code, but as I watch our local market I seen an opportunity for more St. Louisans to be present when deals are happening locally. We need the profits from these deals to stay in our region which is why our regional investors need to be investing locally – otherwise the revenue is leaving Missouri.
That said, it's great to see the Midwest as an "emerging market" for investors from all over the world. Missouri is poised for more investment from within and outside the state because of the quality of the entrepreneurial activity locally and statewide. And venture capitalists are paying attention. Keep in mind that in 2011, the Midwest contributed 25% of the U.S. GDP compared to 23% in 1999. The two-percentage-point increase may not sound like a lot, but it's huge—$300 billion increase in GDP. That type of growth coupled with a very capital efficient place to grow an early-stage company bodes well for Missouri and St. Louis.
Just as Missouri's geography positioned it for growth when St. Louis was founded 250 years ago, our geography is likely to help us again if our local investors will start to shop "at home" – and I'm confident the best is yet to come!