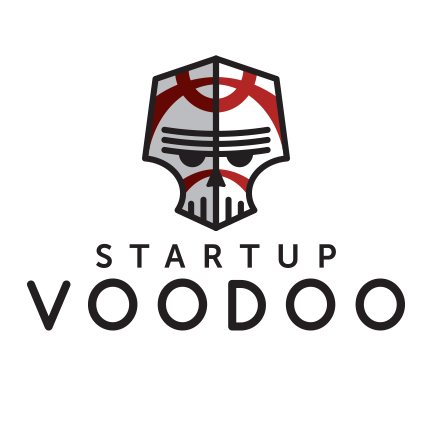 Click here to hear Charlie Brennan's July 8, 2014 KMOX Radio interview with Ed Domain and Aaron Perlut of Startup Voodoo
Could Startup Voodoo, a conference focusing on Midwest entrepreneurship and startups that is scheduled for September 25, eventually do for its host city of St. Louis what the acclaimed South By Southwest event has done for its home base of Austin, Texas? That is, could it become so successful that the term "Startup Voodoo" becomes virtually synonymous with "St. Louis"?
"We sure hope so," says Voodoo co-founder Aaron Perlut. "We're starting small with just a one-day event but we hope to have Startup Voodoo expand and grow as we take in feedback from attendees and speakers."
The future growth of Startup Voodoo was one of Seven Things We Wanted to Know about the conference, which is to be held at Ballpark Village, the entertainment venue that opened earlier this year, adjacent to Busch Stadium in St. Louis.
"Voodoo", according to the event's website, seeks to "uncover the voodoo behind successful startups, exchange best practices and ideas, as well as to create connections between Midwest and coastal startup ecosystems."  Perlut, who heads the St. Louis PR firm Elasticity, and co-founder Ed Domain, whose Techli.com website reports on innovation and startups, are seeking to attract startups from around the Midwest to participate in Voodoo.
Among the speakers taking part will be David Karandish, CEO of Answers.com, Square co-founder Jim McKelvey, and Tim Rowe, CEO of Cambridge Innovation Center.  A series of panel discussions and a heavy dose of networking will also be featured in the conference, as will a "Most Promising Midwest Startup" competition, which will be based on nominations to the event's website throughout the remainder of the summer. The winner will be announced at the conference and will receive a cash prize.
The cost of attendance is $69, with discounts for students and early purchases. For more information on the conference, visit http://startupvoodoo.com.
There were six other things we wanted to know about Voodoo. We asked, and Perlut answered:
Ok, let's start with the name.  Why Voodoo?
There's a certain special sauce that consistently runs in the bloodlines of every successful startup. It can vary in terms of the success factors, but there's a drive and a pattern to most of the real success stories. And since Startup Special Sauce sounded a bit, well, silly, the sense of that voodoo magic behind the success seemed appropriate.
You are positioning Voodoo as highlighting the Midwest startup scene, rather than strictly St. Louis.  Why?
One of the aspects that has consistently held St. Louis back from achieving the level of success it should has been the region's insular history that's been plagued by a parochial defense of turf. The reality is that broader, interconnected ecosystems succeed.  It's not just about us, but about how we fit into a bigger picture. And the interconnection of the entire Midwest — with St. Louis being at the center of that activity — is important to our growth.
So you'll feature a Most Promising Midwest Startups contest.  Briefly, how will that work?
We're looking for very early-stage startups from across various midwest cities to nominate themselves and make a case as to why they are a promising enterprise. We'll take the top nominations and let the crowd decide by voting. Then, at Startup Voodoo, we'll announce the city-by-city Most Promising and let a panel of judges hear short pitches from the top 3 we choose out of the entire lot. The winner takes home a prize package worth $10,000.
Who's the target audience for Voodoo?  Who are you trying to reach?  Startups?  Potential Startups? Potential investors?
Anyone who's in the ecosystem – startup entrepreneurs, venture capitalists, economic development folks, or even people inside of large companies looking to craft a more entrepreneurial spirit in their organizations.
The venue is Ballpark Village in St. Louis.  Any significance to that choice?
It's a shining example of an entrepreneurial idea in the center of our region that's flourishing. Plus they have a ginormous video screen!
What's the takeaway?  When participants leave at the end of the event, what do you hope they will be taking away?
We wanted to bring together a dynamic group of people who've made significant impacts in the startup space so that we can all learn from both successes and failures of our colleagues across the country. We want people leaving and feeling like it was a day well-spent and that they learned something that will help them grow professionally.