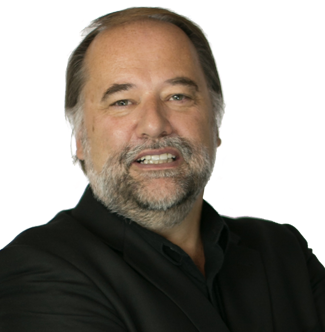 Click to hear Click With Me Now's A.D. "Bud" Albers interviewed on KMOX Radio's Charlie Brennan Show
Is there anyone among us who has not suffered at least a few moments in Call Center Purgatory?
Probably not.
Who among us has not had a bad experience trying to straighten out a billing error, fill out a complex form or complete a transaction via interaction with an organization's customer Call Center?
Whereas many of us – both customers and, in fairness, service providers themselves – view the state of today's Call Center as a source of frustration, the founders of a St. Louis startup company view Call Centers as the source of a business opportunity, and a way to make the customer experience a whole lot better.
When we last talked with startup Click With Me Now more than a year ago, our discussion with then-CEO Brian Handrigan focused on the company's initial business model of enabling co-browsing.  That is, allowing users to share their internet experience across different devices.  So, for example, several friends from different parts of the country could get online together to purchase a block of Cardinal tickets, or book a vacation.  The service was positioned as a great way to help less computer-savvy people navigate complex product-ordering websites, or winnow their way through complicated government sites.
In essence, Click With Me Now enables someone to virtually "look over your shoulder" as you are using the Internet.
The company is still all that, says new chief executive A.D. "Bud" Albers.  But, he says, "we've now fully embraced the Call Center."
"Studies indicate that about 83 percent of learning is visual," says Albers.  "When you're dealing with a customer and trying to understand the issue they're having and what they are trying to do, we realized we can dramatically cut that "time to empathy.'"
So, for example, if you have a question regarding your online bill from a retailer, you can call that company and visually "walk through" the issue while sharing your screen with the Call Center representative, without having to download anything and without compromising data on your computer.   It's a major step forward for consumers who now have only a "verbal" option for dealing with Call Centers.  And it's a big step forward as well for call center representatives — who also express frustration with the current state of "flying blind" while handling a customer issue.
In an era in which companies devote lots of attention to marketing plans designed to enhance reputation, Albers says it's only natural companies take the same approach with their Call Centers.
"When you can solve a customer's issue more quickly, the customer thinks much more highly of the company," says Albers.  "You were able to come in, be intelligent, reduce that time it took to understand and actually begin to deal with the problem.  You shorten the time you're on the phone with the customer.  You have a happier customer because you've understood the problem more thoroughly, more completely, more quickly.  You get more calls right the first time and invariably you drive up customer satisfaction."
Albers says with increasing online capabilities, customer expectations around how they interact with a brand are changing radically.  And expectations related to customer service — how it's delivered, and even who delivers it — are in for a radical change as well.  "Millenials are coming of age, economically, as consumers. What most folks don't realize is that as a generation, this group is roughly the same size as the vaunted "boomer" generation.  But since they're digital natives, this changes the customer service game."
"That's a strategic opportunity for us.  Many companies talk about using service as a differentiator to maintain loyalty, we think we have a product that actually allows companies to do that."
The Click With Me Now pivot to a greater emphasis on call centers isn't the only change at the Wildwood-based company since our last discussion.  The biggest change is the installation of Albers himself, as chief executive officer.
The Southern Illinois native moved back to the region in 2011, after building an online business for Getty Images and serving as executive vice president and chief technology officer at Walt Disney Company in Seattle. Once back in the area, he began mentoring local technology firms, including Click with Me Now, before replacing Handrigan as chief executive.  Handrigan has assumed the title of chief innovation officer.  Albers helped Click With Me Now attract $2.5 million from investors, and has signed a large health insurer for a pilot project.
Known for his candor, Albers takes a Darwinian view of the growing St. Louis startup scene.
"We've come a long way.  We're actually doing some pretty interesting things.  But overall we're in an awkward adolescence.  There's a lot of good stuff happening, especially on the higher end, but there's still a lot of other stuff churning," says Albers.
"People here are being Midwest nice, and some startups that probably aren't ready yet or may not be fully viable business are getting more attention and in some cases more investment than may be warranted. We haven't learned yet when to really say no. By being too nice, we actually aren't helping entrepreneurs think more deeply about their products or business models. We don't want to offend because people want this next wave of companies to be successful. But the next wave has a natural selection curve in it.  It's inevitable, you're going to have failure that goes with it – it's healthy.  As we roll through this ecosystem we'll actually get better when those fail."