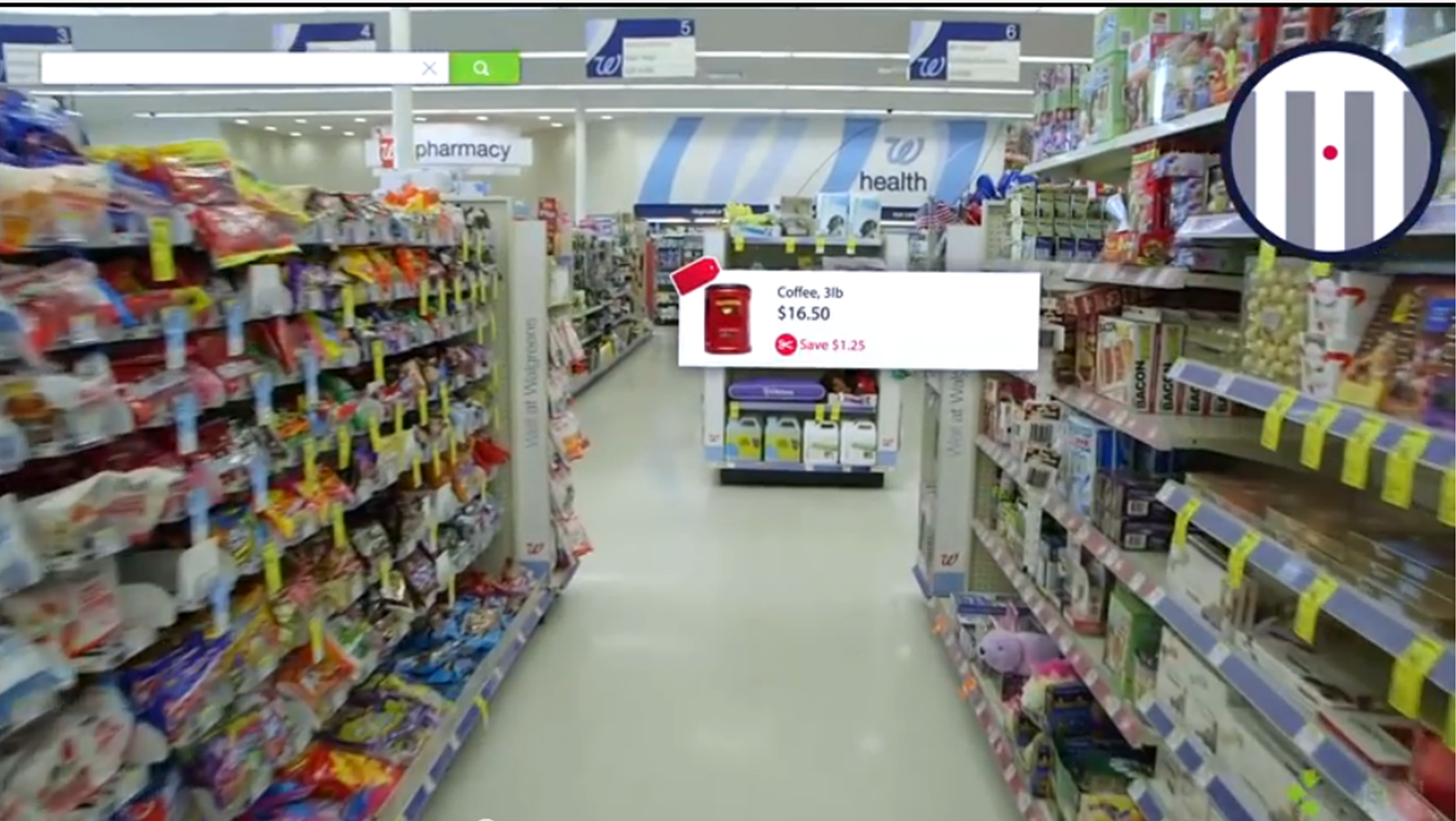 Click here to hear Matthew Kulig's August 26 interview on KMOX Radio's Charlie Brennan Show
Any entrepreneur with an idea that's aimed at saving a consumer some time or money, or improving his customer experience, will verify this notion:  getting your product or service in front of a large, well-established, well-respected, well-known entity is huge.
It's a "golden moment" that every innovative startup craves.
For St. Louis based startup aisle411, one of those moments came in 2011, when the local company – which has built a shopping app that can be used to find items in retail stores – signed a deal to bring its technology to thousands of Walgreens stores inside the Walgreens mobile app. In June, aisle411 announced another major partnership, one that paired aisle411, Walgreens and Google on an initiative called Project Tango.
"To be working with Google, as well as a $70 billion company in Walgreens, a top-fifteen global retailer, is a very big deal," says aisle411 co-founder Matthew Kulig.
For the unfamiliar, aisle411 has developed technology and an app that allows customers to use their smart phones to find products in retail stores.  The aisle411 app can send shoppers customized alerts or offers while they are walking the aisles or departments in a store.
Google's Project Tango virtual reality shopping technology will allow consumers to see a 3D map of the store on a smart device, as they are navigating the store's aisles.   The technology will enable shoppers to not only find the products they are looking for, but also to take advantage of coupons which literally will "pop out" from the shelf.
A YouTube video provides a graphical description of what Project Tango looks like: http://www.youtube.com/watch?v=MN46r-IZk8o
In a pilot project this year, shoppers at four Walgreens stores will be equipped with a tablet that features tiny cameras to gather data, as well as process and understand it.
"It's a lot like the human eye," says Kulig.
Kulig says the potential uses for Project Tango's technology can extend as far as a retailer's imagination will take it. "In a sports store you could have LeBron James walking, or T. J. Oshie skating with the customer down the aisle.  In a toy store you could have Luke Skywalker showing kids where all the Star Wars toys are.  There's no limit to what you can do with this technology, because it can create virtual worlds inside the store."
As futuristic as the concept may sound, Kulig says retailers and brands are beginning to understand that in reality, the future is now. "Retail is a big part of the American economy," he says.  "Retailers can sometimes move slowly when it comes to new technology but there are a lot of companies like Walgreens that are embracing the technology and doing a lot of experimentation, because ultimately they are coming to the realization that consumers are going to expect this in all retail stores."
And as retailers embrace new technologies to enhance the in-store experience, Kulig says they're going to need help to manage the digital experiences.  He says that will create new opportunities for job creation. "There is an opportunity in retail for digital specialists.  I think you are going to see positions starting to pop up — people who can manage the digitization of the store and create that experience online, in the store and on mobile.  Every retailer is going to need people at the store level managing this stuff.  I think you are going to see new jobs being created in this new digital ecosystem.  That's really cool."