Madison County, Illinois has turned to a St. Louis startup company to help guide the county's future investment decisions.
The southern Illinois county's selection of PFITR (pronounced P-fitter) comes several months after County Treasurer Kurt Prenzler announced Madison County received a $340,000 settlement of an arbitration claim against an Arkansas securities firm that was charging excessive commissions on county investments made prior to Prenzler's administration. The firm settled the 2011 claim without admitting liability.
Prenzler says the selection of PFITR, a Software as a Service (SaaS) designed to give public treasurers, chief financial officers and finance committee members the data they need to make better decisions about investing the tax money citizens provide to local governments, "gives us another tool in our toolbox that we can use to make sure we're on solid ground," in terms of its investments.
Madison County will pay $21,000 annually for the service.
PFITR CEO Jim Koetting says PFITR is designed to give public fund managers real-time financial data and analysis, allowing them to better evaluate upcoming risks, and make better investment decisions.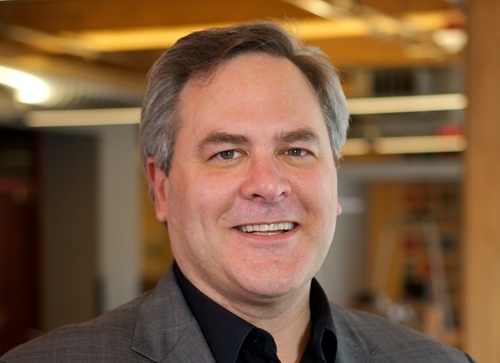 Click to hear PFITR CEO Jim Koetting and Madison County Treasurer Kurt Prenzler on KMOX Radio
Koetting says PFITR's Bond Price Validation Tool will help guide the county in what can be a tricky area for public fund investors – bond investing — since some brokers embed the price of their commissions inside the price they quote for the cost of a bond.
"Before the advent of our software," says Koetting, "a treasurer had very few options of checking true market value and getting an idea of what the broker is charging for a commission because that cost was marked in the bond."
"With our software," says Koetting, "if a broker buys a bond for 98 and then charges 100, that information is accurately reflected to the customer. Before, the customer often didn't know how much the brokerage was charging for the commission."
The bottom line, says Koetting, is "we're giving investment officers more data to make better judgments. If they get better data and can understand it clearly, they're going to make better decisions and over a long period, and that saves lots of our tax dollars."
Prenzler says Madison County's investment portfolio stood at just over $146 million at the end of July.
The Madison County-PFITR partnership is an example of the kind of agreement — between a long-established entity and a new company — that many leaders in the St. Louis startup movement say is needed to grow entrepreneurship here.
"This is the type of cooperation that I've been really pushing for within the tech ecosystem in St. Louis," says Judy Sindecuse, CEO and managing partner at St. Louis tech accelerator Capital Innovators. "if we want our entrepreneurial environment to flourish, we need established enterprises and other organizations to recognize how they can benefit from this cutting-edge innovation. This new technology is here to open doors and create greater efficiency, and these types of organizations will truly benefit from partnering with the startups creating it."
PFITR was one of six companies selected to take part in Capital Innovators Fall 2014 cohort.

Prenzler says in Madison County, PFITR has gained not only a new customer – the company's eighth since its founding in 2013 — but a strong advocate as well.
"There are 102 counties in Illinois," says Prenzler, "and we have regular meetings of the Illinois County Treasurers Association. When we have these meetings, we share this information with other county treasurers, some of whom are very excited by technology improvements. We encourage them to look at some of the new technologies out there to improve their practices. It's important for us to stay on the cutting edge."