While early-stage startup companies talk a lot about investment, the one thing every young company needs is a customer.
Next month, more than 20 early-stage St. Louis medical and bio-tech companies will get the chance to court some potential customers from the St. Louis healthcare industry, when both groups meet at the Cortex center in midtown St. Louis.
On the evening of November 3, "we're inviting more than 200 physicians from the region to discover the newest companies impacting the next generation of healthcare," says Carter Williams, CEO and Managing Partner at iSelect, a venture capital company that works with financial advisors and their clients to provide funding to early-stage companies.
"St. Louis is one of the top locations in the world for healthcare. It has an incredible base for innovation. Washington University, St. Louis University, and Express Scripts are unbelievably strong institutions. St. Louis also has many healthcare related startups. Since every company needs a customer, we're connecting doctors to this innovative healthcare community. We anticipate that these 200 doctors will go tell ten of their friends about this cutting edge healthcare development."
The event, titled "Evidence-Based Innovation 1.0", accomplishes two things, says Williams. First, early-stage companies will get the opportunity to create awareness about their innovation. The early-stage CEO's, says Williams, will receive valuable feedback from the attending physicians. Second, he says the attendees will have unprecedented access to engage directly with world class industry thought leaders.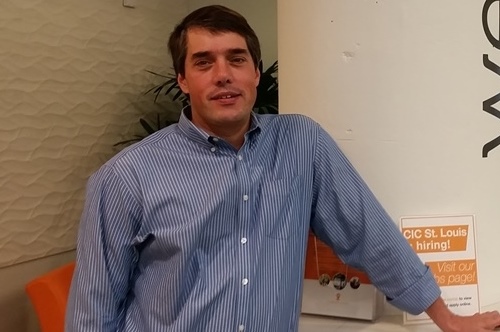 Hear iSelect Fund's Carter Williams' interview on KMOX Radio/St. Louis
"The healthcare community is hungry for innovation. It took everyone a half second to realize the value of this event," says Williams.
St. Louis is good at healthcare. The BioGenerator, which provides investment in early-stage bio-science companies in St. Louis, IDEA Labs, a bio-engineering design incubator founded by Washington University, and pharmacy benefit management giant Express Scripts are among those working to grow new companies, notes Williams. In the same way, he says there are key physician groups working to stay at the forefront of healthcare, and considering ways to run their businesses better, since they themselves are entrepreneurs.
"What we've found is, physicians are looking for better ways to practice medicine. With changes in healthcare and the Affordable Care Act, doctors have to figure out how to drive more innovation. And St. Louis' innovative early-stage healthcare companies need doctors as customers. We're bringing the doctors and the early-stage companies together. Sort of an obvious thing, but it's never been done before."
While healthcare providers are the primary audience, the event is open to anyone with a strong desire to be involved with the healthcare innovation developing in St. Louis, says Williams.
iSelect's broader purpose is to grow St. Louis and the Midwest region through early-stage companies.  "In places like Silicon Valley, says Williams, "companies can easily find investment and customer opportunities. In St. Louis it's a little harder." The reason it's harder, according to Williams, can be summarized in two words: access and exposure.
He says iSelect provides access to highly vetted early-stage companies. Exposure to these companies comes from the financial advisors who work with iSelect. Advisors and their clients can choose 15 or more companies for investment with small amounts of money over time.
While iSelect has a solid footprint of companies in the healthcare industry, Williams says iSelect investors do fund other sectors. To that end, he says iSelect is planning to hold additional events across multiple industries in an effort to connect more companies to more customers. And Williams has a message to large corporations:  if you want to be innovative, you need to buy from smaller companies. "Many big companies say they're innovative and they may start a venture group. But innovation doesn't start with investments. It starts in the purchasing department."
"Aerospace, financial services, agriculture and energy are all industries that are underwhelming in terms of where they should be in innovation. We're going to run these types of events in every industry segment where there is an opportunity to drive capital and customers to early stage companies," he says.
iSelect is partnering with the Cortex Innovation Community, BioGenerator, Express Scripts, IDEA Labs, medical design firm Metaphase and health-tech startup Epharmix to deliver the event.
"The Kauffman (Foundation), which is one of the premier entrepreneurship research institutions, has said that St. Louis, more than any other city, is unique in its ability to drive collaboration,"  says Williams. "They cited an easiness in which people were willing to work together in St. Louis.  There's a Midwestern welcoming attitude at play here. We think those traits can help us change the landscape of healthcare."