Over the past ten years, Ellen Prinzi's career has taken her to several U.S. cities.
Since her graduation from the University of Kentucky in 2006, Prinzi has held positions with Major League Baseball teams in San Francisco and New York, and from 2008-2010, in St. Louis, where she was coordinator of Baseball Operations for the St. Louis Cardinals.
One could consider Prinzi to be a bit of an expert when it comes to learning a new town, and in the amount of effort it takes to find fun, interesting things to do that fit one's lifestyle when in that town.
Lessening that burden is the goal of Olio City — an app that promises a new way to let users get to know a city by providing recommendations on events, restaurants and attractions, based on the user's personal interests.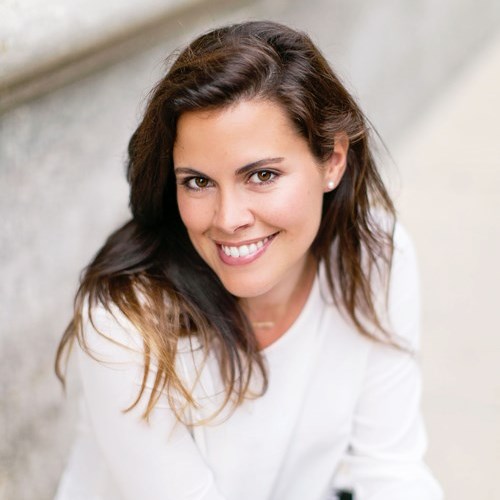 Click to hear Ellen Prinzi's interview on KMOX Radio conducted Tuesday, 11/24
Prinzi says her own travel experiences, and those of her husband Pete, the strength and conditioning coach for the Cardinals who travels with the baseball team, provided the inspiration for Olio City.
"Every time you travel, and even in your own home city," says Ellen Prinzi, "the process of trying to figure out what's happening takes a lot of work. If you want to find the bands that are in town, you visit sites like Ticketmaster. Or you try to find a local calendar of events. In your own city, you may know where to look. But if I am in, say, Chicago, I don't know about those resources. So it's even harder when you travel. I find myself randomly asking Google questions way too often, and the quality of those results is always varying. I knew there had to be a better way."
"If you're traveling to a city where you have friends, you don't have to go through all of that. You're getting good recommendations on what to do and where to go because your friends know what you like. In the absence of that, it can be frustrating and time consuming to get the right answers," says Prinzi.
Olio City solves the problem by pulling information from a variety of resources and making the data available to its users in a customizable dashboard. "Just having this information all in one place is going to be a value add, but we take it a step further by personalizing it based on what each user would want to see first," says Prinzi. Users initially take a short quiz when they download the app. Once inside the app, users can "like" restaurants, concerts, events, tourist attractions and places of interest within their home city. Using this personalized information, Olio City's complex machine learning algorithm will guide its customers to similar upcoming attractions in other cities, or their own.
"Each user has their own unique algorithm based on the things they like to do. So say that you're a foodie and you like live music, and we noticed you were "liking" a lot of events that are music centric, and there's a pattern in the places you like to eat. That's going to go into who you are," says Prinzi.  "So when you travel, we're going to recommend things that fall in line with your interests. We're personalizing it so it takes even less time to figure out what's happening."
Prinzi says customers will be able to download the app for free, and the first city a user chooses also will be free, with the cost of accessing information for additional cities set at $1.99 per city.
Prinzi and her team are aiming for an April, 2016 launch.
Earlier this month, Olio City won a coveted $50,000 grant from the St. Louis startup incubator program Arch Grants, and Prinzi says the award is significant in two ways.
First, she says, "the $50,000 will enable me to retain developer talent and continue to build out our platform. Prinzi says the grant will allow her to transition the high profile St. Louis developer Chris DeGroat, into a full time position. Just as important, Prinzi says the Arch Grant, awarded to Olio before the app has even launched, will provide the startup with credibility as it seeks additional funding. "What people may not realize is the Arch Grant team becomes an extension of the recipients team, having their experience and dedication on board is one of the most exciting parts of winning."
Prinzi says plans are to eventually provide the service in several U.S. and international cities, but when Olio City launches next year, the app will provide data on just two towns:  St. Louis and Chicago.
"There's a lot of travel between the two cities. It's a nice little Midwestern niche we're trying to carve out. Most people start out on the coasts, so St. Louis and Chicago are overlooked by some applications. We really like the Midwest angle. There's a lot happening here, and there are a lot of tourists here. But there's a lack of these type of applications in those places," she says.