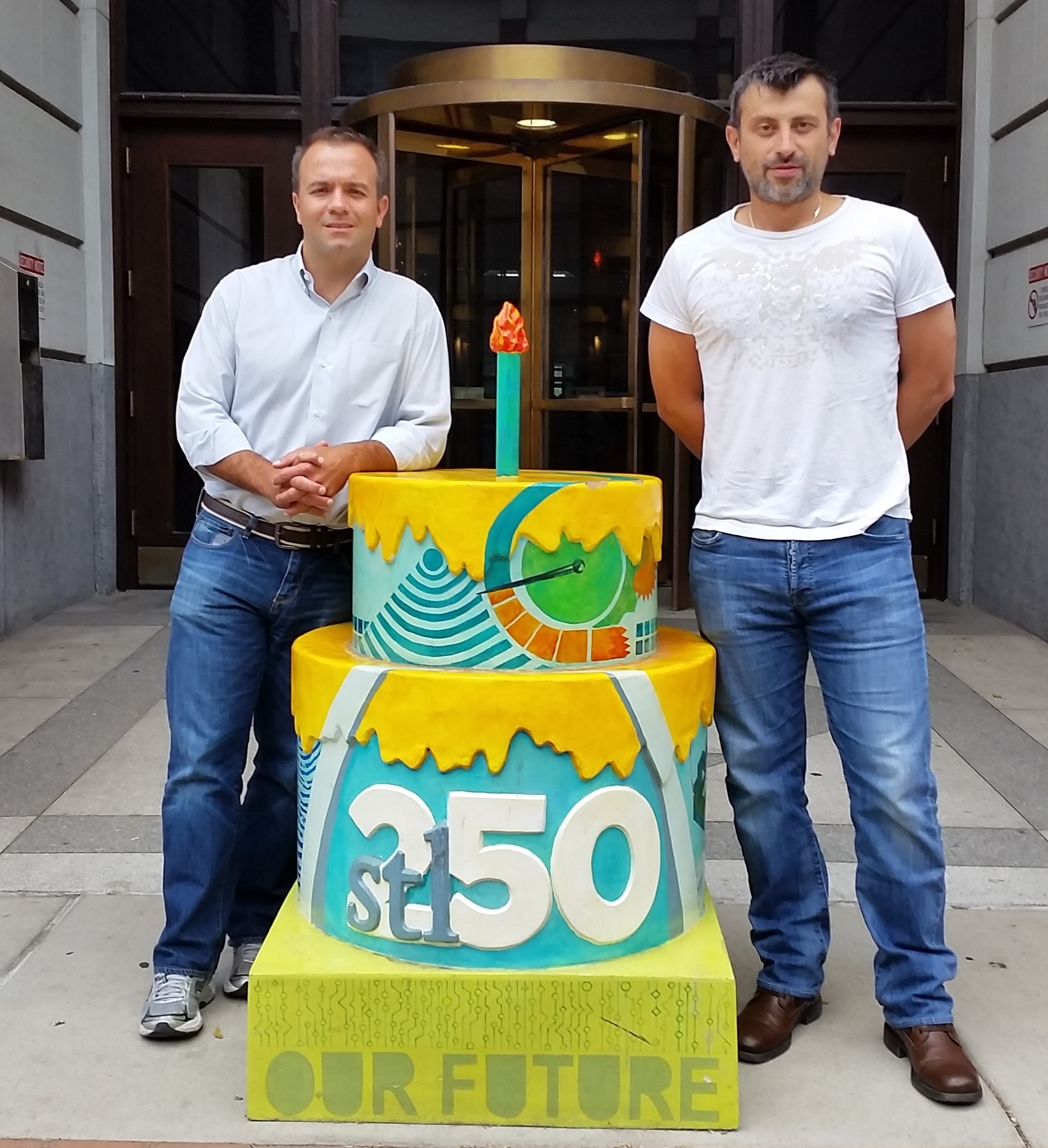 Click here to hear Trip Goodloe and Tolga Tanriseven on KMOX Radio's Charlie Brennan Show
Is there a parent on the planet who hasn't at some point wondered, "What is my kid thinking?"
Whether it's a mother trying to understand why her teenage son never seems to be paying attention or a father cringing about his 16-year-old daughter's wardrobe, even the most seasoned parents occasionally lament that kids don't come with a user manual.
Some insight into the inner-workings of the American teenager would help, and a St. Louis-based website could potentially be the answer.
GirlsAskGuys.com, launched by entrepreneurs Trip Goodloe and Tolga Tanriseven, is headquartered in downtown St. Louis.  They say their site, launched in 2008,  already  is helping millions of people around the globe, including "baby boomers" who want to gain a greater understanding not only of their children, but of their spouses as well.
"If, for example, you were to do a Google search on the phrase, 'why does my wife..' or 'why does my husband…', the autocomplete function within Google brings up phrases like, 'why is my husband so selfish?', and 'why is my wife so jealous?'"
Goodloe says Google doesn't need to be, nor should it be, the place for those types of questions. And, he says, "a bunch of different web pages are not the ultimate answer to those questions – instead, you should be hearing from real people with real opinions."
Goodloe says GirlsAskGuys offers the perfect anonymous platform to ask those questions and get answers from not just a single person or website, but an entire community of people who may have experience in any one of these areas.
The need for such an information gathering and sharing site became apparent to Tanriseven in 2007, not because of an information gap between the middle aged and their kids or spouses, but because of a gap of information among millennials.
"I was with a few of my friends at a bar.  I started observing guys trying to approach girls, asking to buy them a drink, asking for their phone numbers, etc.  And it was clear it just wasn't working.  I saw a lot of rejections."
Tanriseven figured that with that sort of approach failing miserably, there had to be a better way for men and women to meet, and that information was the key.  Thus was born GirlsAskGuys — billed as a "social community where girls and guys share their opinions & life experiences, to help better understand each other on topics ranging from dating to fashion."
Goodloe notes that 70 percent of the website's users are between 16 and 29 years old.  "A typical question from that age group might be, 'hey, I'm going on a first date with someone.  What are some great conversation topics?'"
"Or, 'I'm thinking of getting a tattoo.  What does the opposite sex think about tattoos?'  It's the opportunity to delve into the mind of the opposite sex."
But as Goodloe reminds, it doesn't have to be all about dating.
"A baby boomer might use GirlsAskGuys as a place to find out what their teenaged son or daughter might be thinking about a complex social issue.  They may not get an answer from their own child, but they probably will from their child's peers.  It's helping bridge the generation gap."
GirlsAskGuys uses a series of filters to keep inappropriate topics, questions and wording at bay, and Tanriseven says, "we also have full time staff members who monitor each question."
The websites boast ten million unique visitors each month.  And in Turkey, the Turkish version is the 18th most popular website accessed from mobile devices.
"Sharing advice and helping others is an important part of Turkish culture and our platform allows Turkish people to easily connect and share with the community."  says Tanriseven,  who came to St. Louis from his native Turkey 14 years ago to earn a Master's Degree in Computer Science from Southern Illinois University Edwardsville.  He intended to return to Turkey, but stayed in St. Louis instead.
There's no charge for users of GirlsAskGuys.  Tanriseven and Goodloe plan to monetize the site in the future, but for now are concentrating on growing their traffic and user interaction.