Jim Spicuzza wasn't necessarily looking to create a smarter way for schools to manage emergency situations.
With more than fifteen years of experience in providing education related-software solutions for school districts, Spicuzza had become an established and successful provider of products such as online student registration systems, teacher evaluation tools and websites.
But a tragedy prompted Spicuzza to redirect his energy.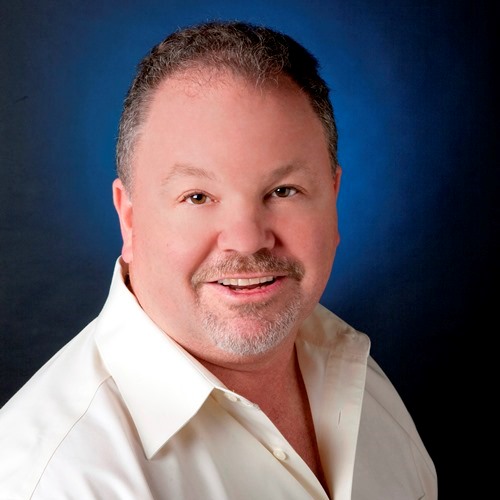 Hear Jim Spicuzza's interview on KMOX Radio/St. Louis
"In 2013, a school district in the Chicago area contacted us. It was just after Sandy Hook (the late 2012 school shooting in Connecticut that left 20 children and six adult staff members dead) and they wanted to be better prepared: to move their emergency plans from three ring binders that were sitting on a shelf  to smart phones and iPads.  We thought it would be a great project."
Thus was born CrisisGo – a company that has created a mobile app that allows schools to move emergency plans off paper and onto mobile devices and desktop computers. The Marion, Illlinois based company, which won a coveted $50,000 grant from the startup support non-profit group Arch Grants this spring, is in the process of relocating its headquarters to St. Louis.
As any parent who has ever attended a PTA meeting knows, most school districts have put together plans to keep students and staff safe in an emergency.
The problem, says Spicuzza, is "administrators will spend a great deal of time carefully drafting up those plans, then put that information on paper and place it on a shelf somewhere, where it will collect dust. In an emergency, no one is going to grab that binder and flip through 100 pages of narrative text to find out what they should do. The first thing everyone grabs in an emergency is their cell phone."
In an emergency, CrisisGo allows administrators and staff members to send an audible siren to devices in the district to alert others of the crisis. The app includes a checklist that lists a number of scenarios, including "intruder" in a building, "bus accident", "bomb threat" or "active shooter."
When school administrators or staff members choose one of those options from a touch screen, they're given a checklist of appropriate actions for each scenario.
The tool also includes a list of officials to contact, floorplans and evacuation maps, and "how to" guides such as CPR manuals. The app also includes daily updated interactive student rosters and emergency contacts, and it provides a two-way communication platform for groups to communicate during a crisis.  In essence, the app puts a school's entire emergency plan in the palm of an administrator's hand.
"The first ten minutes of a crisis are critical," notes Spicuzza. "If you're a school administrator, your staff has to be ready to keep people safe. You're not going to go to a website. You're not going to be looking at a checklist that doesn't have the steps you need to take, in detail. We've built all of these tools, and pushed them to a mobile device."
While Spicuzza notes there are competitors that offer other technology-related emergency communication tools, he adds, "CrisisGo is the only comprehensive tool out there that allows a school administrator to manage an entire crisis from a single device."
Currently, the CrisisGo app is being used in more than 700 schools across 30 states.  CrisisGo expects the app to be adopted in all 50 states by the end of 2015.
CrisisGo's success, he says, is in large measure due to the fact his previous work was in the education field. "Since we knew a lot of people in the market, we were validating it as we went, trying to make sure we were making the right product. We came from an understanding of schools and how they worked," he says.
Spicuzza says CrisisGo will maintain an office in Southern Illinois, but adds relocation to St. Louis was in the works even before the company won an Arch Grant.
"We wanted to be in St. Louis – it's the best place for us to grow the business. Being in St. Louis gives us access to a major airport, access to quality people, access to great colleges and universities and it gives us the ability to attract talent," he says.
The Arch Grants connection, "put us in touch with a lot of great people in the market — not only school districts but businesses, investors and people who understand the development market. They've helped us sharpen our skills, and helped us understand how to pitch our product to customers and investors. They've connected us with a lot of people in St. Louis."
Since its founding two years ago, CrisisGo has generated enough publicity that Spicuzza says he is now fielding inquiries from corporations who want to investigate the app's potential in a business setting. Investigating that potential is one of his goals for 2015, along with rolling out a version of CrisisGo that will allow parents, students, and teachers to use the app, even when there's no emergency.
"There's a need for what we call daily use. With any tool, people need to know where it is and how to use it. Otherwise they forget about it. So we're allowing teachers to use the app directly with parents and students, for daily reminders along the lines of, 'hey don't forget to turn in your homework,'" he says.
"We want to be something you use every day, and then, when you have an emergency, it's right there"