Every entrepreneur knows that flexibility is a key to ensuring success. The ability to pivot based on changing market conditions, or to meet customer needs, is a must for any startup. It's the same for the organizations that support entrepreneurs, and so, one of the showcase events of the St. Louis innovative entrepreneurship movement — an annual event designed to showcase local startups — will take on a different look this year.
In its first three years, Capital Innovators Demo Day, an event organized by an accelerator program that helps early stage St. Louis IT companies with funding, mentorship and other services, has concentrated on pitches to investors. In the event's first two years, companies that comprised Capital Innovators' most recent investment class took to take the stage at the Pageant performance venue in St. Louis, presented information about their company, then talked overtly to investors in the audience about the funding they need to grow their business.
That format, says Capital Innovators CEO and Managing Partner Judy Sindecuse, changed last year, thanks to the Jumpstart Our Business Startups Act or JOBS Act, signed into law in 2012. The change meant the participating startups no longer could talk overtly from the stage to investors about the funding they need to grow their business.
This year the event is taking another twist – a technology twist. Sindecuse says the 2015 event, to be held May 19, will "focus on the cutting-edge tech products and services the companies are launching rather than the funding they're seeking. So our invitation outreach is not only to potential investors, but also anyone with an interest in seeing what new technologies are being created in their own backyard."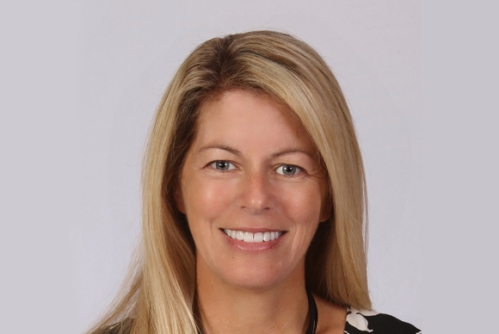 Click here on, May 5 at 10:50am CDT to hear Judy Sindecuse discuss 2015 Demo Day
We asked Judy Sindecuse about the change, and about some other aspects of this year's event.
INNOVOX STL: 2015 Demo Day is almost here. Why the change this year?
JUDY SINDECUSE: We decided on the change because Demo Day is about so much more than the companies and the investors. It is about truly creating value in various marketplaces. This means value for businesses and individuals. It means value for St. Louis as a whole. These new tech companies are contributing to job creation and economic development in St. Louis. It's about building up St. Louis and changing the perspective of our city. We have great sports teams and global leaders in the Fortune 500 space, however, we also have this new tech revolution that is unfolding right in front of our eyes. Demo Day is about raising awareness and putting St. Louis on the map as the technology mecca of the Midwest.
INNOVOX STL: Will there be a discernable difference is what audience members will see this year?
JUDY SINDECUSE: Yes, the audience is going to see companies that have been cultivated by an accelerator that has been ranked as a top ten accelerator in the nation for the last two consecutive years. This has drastically increased the Capital Innovators deal flow and allowed us to select some of the best startups in the country. Our company's products and services are so cutting-edge, that some people may not even realize that some of this technology is possible yet. It will be great to have them present and have the audience take note of what types of amazing and innovative things are being developed right here in St. Louis.
INNOVOX STL: Some have said the local startup movement needs to do a better job of reaching the broader community with its message.  Is this change part of that?
Absolutely. These companies are positively contributing to the St. Louis ecosystem as a whole. They're developing businesses that are creating jobs, boosting the economy, and energizing the innovative atmosphere of St. Louis. We're really focused on exposing all of this to the St. Louis community. I believe that as more people take notice and realize how fast the St. Louis tech scene is blossoming, we'll begin to see a variety of improvements in the startup environment. This will include greater public participation in startup events, more corporations contributing to the cause, and an increased flow of investment dollars.
INNOVOX STL: Demo Day traditionally has had an almost "party" feel to it in the past.  Will that change?
JUDY SINDECUSE: I think you will really be impressed with what we have in store this year. Our goal is to spread awareness of what is happening in the tech startup space in St. Louis. However, we really want our audience to have a great time while doing so. We're having Demo Day at The Pageant on Delmar Blvd. because this venue seems invigorating for our purpose. It's well known around the St. Louis area and its modern, yet professional environment provides a great ambiance for our event. It's a perfect fit for the tech scene.
INNOVOX STL: Tell us about investment in St. Louis startups.  Are local startups getting what they need in terms of financial support, and support in general?
JUDY SINDECUSE: We're definitely moving in the right direction, but we still have a ways to go. Startups are receiving a lot of seed funding, angel investments, and bridge investments; however, when it comes time for that true Series A, they usually are required to go out of state to secure the necessary funding to reach the next level. When this occurs, the investors that are making the Series A investments often like their companies to remain close.
So, we may have a great startup in St. Louis that needs to move to the coast to secure a substantial amount of funding. When this happens, the business relocates and it takes away the potential St. Louis jobs and St. Louis economic development that would occur if they were to stay. Hopefully in the near future, we'll start to see an influx of investor dollars into the venture capital space where companies can receive their Series A or B here in town.
As for other support in general, I think startups are getting a tremendous amount of support. The St. Louis community does a great job of helping each other, which is why it's frustrating that we don't have several larger venture capital firms that can deploy larger scale investments into St. Louis companies.
INNOVOX STL: What do you see as the biggest challenge for the myriad startups we see launching in St. Louis?
JUDY SINDECUSE: Lack of funding to scale. After these companies truly figure out the problem they are solving with their product or service, they need a large source of cash to get to market quickly. That is one of the tricky parts with tech startups. Your go-to-market strategy has to be quick and effective, and that can require large amounts of funding. If somebody else beats you to market with a similar solution, you risk losing market share, which you otherwise could have obtained had you had the capital to get there first.
Here are the companies that will be presenting at Capital Innovators Demo Day, which begins at 1pm on May 19, at The Pageant:
Dabble: Dabble is an online marketplace for fun and affordable in-person classes in the community. Dabble focuses on moving casual education offline.
rankedHiRe: rankedHiRe is a talent acquisition platform that streamlines the communication process between businesses and staffing agencies, allowing businesses to search, view, and rank countless agency talent profiles before engaging with only the best candidates (and their agencies).
FocalCast: FocalCast is a mobile app that allows users to present PowerPoints and interactive whiteboards from their tablet or smartphone directly to a display device.
Jobsite Unite: Jobsite Unite is an app that helps simplify, streamline, and record critical job site communication for residential and commercial construction projects.
MeterGenius: MeterGenius is a customer retention solution for competitive electricity suppliers that helps users engage with and lower their electricity.
AppNotch: AppNotch converts your website to an app with the click of a button. Then you can have your app pushed to the Google play store or the iOS app store.
Love Will Inc.: Love Will Inc is a FinTech startup developing a software platform designed to help businesses simplify international payments and manage foreign exchange risk. The platform cuts costs and saves time for companies on transactions, both domestic and international, streamlines invoicing, and brings clarity and transparency to overseas payments.
SmartCare Consultants: The SmartCare System provides peace of mind, true 24-hour transparent care for seniors and families with loved ones, at home or in a retirement community, through intuitive non-obtrusive safety devices.
PFITR: Public Funds Investment Tracking and Reporting (PFITR) provides a cost-effective, productive, and holistic software package that is elegant in its simplicity, yet fully compliant with all state and local reporting requirements. PFITR offers innovative business intelligence solutions including advanced risk and compliance analysis and in-depth guidance that can only come from years of experience in the municipal investment realm.
HIPAATrek: HIPAAtrek guides health care organizations and their business associates on their journey to HIPAA compliance.
Tickets to the 2015 Capital Innovatators Demo Day are free, and can be obtained here.