By Renee Moore, staff writer.
There's a reason that Nike's best-selling shoe has the name Jordan on it, and the Lean, Mean, Fat-Reducing Grilling Machine was renamed the George Foreman Grill. Celebrity names garner incredible purchasing power. The problem for most businesses is that these influential "brandividuals" are extremely cost prohibitive.
But consider this. In our digital world of social media and online entertainment, there is an entire new class of celebrities and they're a force multiplier for every brand they interact with. They're called influencers and Nick Szabo, chief operating officer of Swizzle, wants to connect these influencers with your brand.
Swizzle, a Korean based company now operating in St. Louis and a 2015 winner of a prestigious Arch Grant, has developed Swizzle Labs, an analytical tool that identifies influencers who are actively engaging with a brand's target market online. According to Szabo, influencer marketing is "the next big thing for business." Influencers are incredibly cost effective, approachable, and have a loyal following. A Social Times blog post on July 14, 2015 noted that Google searches for "influencer marketing" have grown 5,000% over the past year which classifies the key word as a "breakout."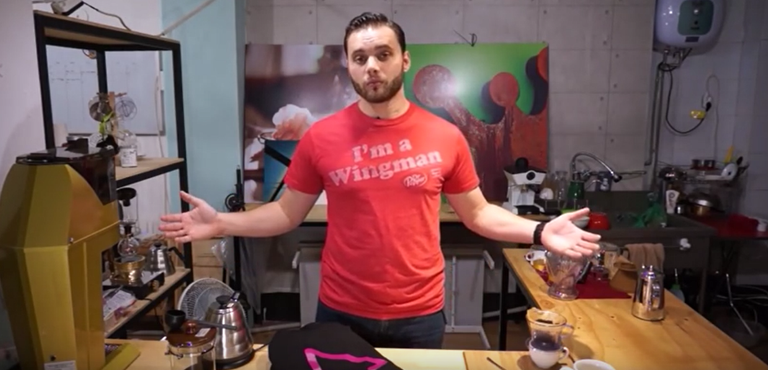 Click here to hear Nick Szabo's interview on KMOX Radio, St. Louis
This comes as no surprise to Szabo. "Influencer marketing is the new celebrity endorsement. Influencers are even better than a single celebrity endorsement. These are people who interact with and understand a brand's target market better than the brand's executives."
For every industry, there is an influencer who has a YouTube channel, an Instagram or Facebook page. Their posts are creating conversations among their followers who comment on their messaging. Connecting with influencers and becoming a part of that conversation is an untapped goldmine for marketers.
Swizzle has built its influencer marketing analytics around the concept of topic modeling. Topic modeling is a program that reads words and uses clues to understand content and context. The Swizzle Labs technology captures and analyzes everything an influencer posts online and all of the corresponding comments from their audience. Swizzle Labs identifies an influencer's exact market niche and determines what their followers think, read, view and feel. Instead of relying on intuition or guessing what a target market will respond to, Swizzle Labs provides the hard data.
"For the first time ever," says Szabo, "we can build lists detailing who the best influencers are for you. If you want to sell leather jackets in Korea, that's a very specific target market. We'll be able to plug it into our system and give you the top influencers who can help you sell your product. Whatever your budget is, our product will point you to the right influencer who can connect you to your customer."
Swizzle, while new to St. Louis, is not a first time startup. Szabo and his co-founders Ian Lee, Bill Lee and Koo Lee launched Swizzle in Seoul in early 2014. Over the past two years the technology company developed multiple products targeting online users. "We have built cool, fun apps. Each product launch has led to talks with more influencers, who led to bringing on additional key strategic partners," cites Szabo. Swizzle's most notable strategic partner is Korea's CJ E&M, a global cultural content provider of film, media, live entertainment, music, animation for the past 20 years.
Swizzle, will keep the product development team in Seoul, while Szabo will manage the marketing and sales out of St. Louis.
Because Swizzle has strong network of influencers across Korea, the company will position Swizzle Labs to the Korean market. Szabo explains that Seoul is a giant target market for a lot of companies. Talking about the trial period over the next three months, Szabo says, "We're an expert in influencer marketing in Asia. We have the technology that no one else has and we're starting our consultation now. We'll test our proof of concept by consulting with St. Louis businesses wanting to market health and beauty products and gaming products to Korean customers. We need users to tell us what's really important to them. By April, we'll be able to provide full marketing consulting services for any industry. Our goal is to have a user interface app on the market by the end of the summer."
The young entrepreneur is happy to settle into Swizzle's new satellite office in St. Louis. Szabo, a business school graduate from the University of Missouri – St. Louis, is impressed with how St. Louis has grown its startup community over the past six years. "Ian and I have been to startup cities all over the world. Our company is made up of employees from many different countries. We've seen some top tier places. We've seen billions of dollars at work for start-ups, but St. Louis is the only place that feels like home."