By Renee Moore, staff writer.
Transparent touch screen displays aren't just for Iron Man or science fiction movies.  St. Louis company Taptl has created what it says is the world's only stand-alone, lighting agnostic, touch screen, transparent LCD display. Whether it's watching TV, working on a project, advertising in a retail space or creating interactive experiences in a commercial environment – the company says the possibilities for this transparent technology are endless.
Clearly.
"What makes our product unique isn't really the fact that we're selling a transparent LCD screen," explains Mary Wolff, CEO of Taptl, "but we've figured out how to light something up with a transparent back. What we've created is the ability for phones, tablets, or any type of display to be transparent."
"Our entry target market is yacht owners. They want high end electronics and they need the product because of its space and energy saving benefits. Because our displays are transparent, our customers can have dual-purposed windows allowing them to watch TV and view the ocean. We built our product for boats, yachts and cruise ships because if it can withstand that sort of environment, we can put it on the ground anywhere," explains Wolff.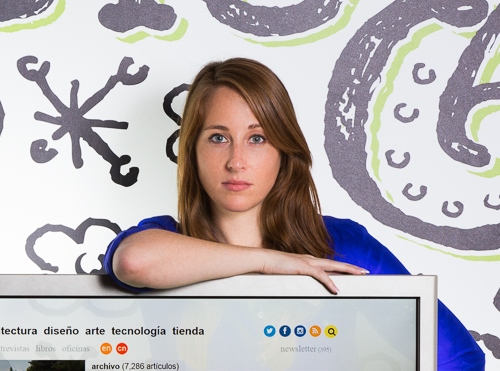 Click here to hear Mary Wolff on KMOX Radio
But, says Wolff, "it's not just about being transparent. A Taptl display is a really great piece of hardware. When you buy a $30,000 TV from a large manufacturer, it's not even made very well. Somewhere along the way, companies stopped manufacturing and consumers stopped expecting well-made, built-to-last electronics. We're trying to break that cycle by building a product that's made to last. We're hand-making high-quality electronics and creating a new consumer experience, reinvigorating the way you think about technology."
Taptl's patent-pending technology reduces the physical footprint to that of a normal flat screen LCD TV. All the lighting mechanisms and required electronic functionality are self-contained. The hardware can accommodate HDMI, DisplayPort, USB, Wifi, Beacons, Bluetooth, and many others. The software supports all Windows platforms, as well as Android, OSX, and Linux. With resolutions of 1080p or 4K, a Taptl display is designed to rival any high end electronic currently on the market.

Wolff says Taptl's displays are 100% manufactured in the United States. "We're using the highest quality components and manufacturing in the US for the best quality control. It's important to us that when we put this product into the hands of consumers it isn't going to break or lose its bright colors in four years and will need to be replaced."
With a focus on developing innovative electronic technology and manufacturing state of the art hardware, one might find it surprising to learn how Wolff became a CEO and co-founder of Taptl.
The Washington University graduate left St. Louis to get her law degree from the University of Miami. "I went to law school because it was the thing to do," she says. "While I was working as an intern with a Miami law firm, I met Jeremiah Patterson, the inventor of the Taptl technology. The concept of turning any window into a touch screen TV fascinated me. I became really interested in the underlying technology. The more I learned, the more passionate I became about the product. The applications are endless. I believe we have a product that has the potential to change the world."
Wolff left the legal world in December of 2014 to join the Taptl team. She was named CEO and co-founder in August of 2015. Three months later, Taptl won a prestigious $50,000 grant from the Arch Grants startup support organization in St. Louis.
Looking back on her past year with Taptl, Wolff says the best thing she did for the company was move the company's headquarters from Miami to St. Louis.
The decision to relocate came after Wolff was introduced to Prosper Women Entrepreneurs, an organization that mentors women in the entrepreneurial community, while she was home visiting family and friends. Wolff readily admits, "As a new entrepreneur, I was stubborn. I wanted to build my business by myself. After being accepted into Prosper, I was inspired by Mary Jo Gorman, who is one of the most fantastic entrepreneurs around."  Gorman is managing partner of Prosper Capital, the investment arm of the organization.
"The Prosper Accelerator team helped me define my go-to-market strategy. One of the most important things they taught me was that if you are talking to everyone, you are talking to no one," says Wolff.
Prior to moving Taptl to St. Louis, Wolff spent the majority of her time talking about her product to a wide variety of people in a multitude of cities around the world. "Really, before Prosper and Arch Grants, I was having a hard time finding distributors and customers. However, when I moved here, I had so many companies reach out to me in terms of sales and distribution. I can't tell you how instrumental St. Louis has been, more than any other city, in helping me knock down hurdles."
Wolff's passion for transparent LCD technology is matched by her passion for building a business in St. Louis. "Prosper is one of the best things that could have happened to my company. And receiving an Arch Grant is the perfect transition for our next growth phase. Being in St. Louis and having the support of Prosper and Arch Grants has allowed my company to reach key milestones in six months. Without being in St. Louis, it would have it would take us 10 months or longer to get where we are now. St. Louis is the best location for my growing business. I tell every entrepreneur I meet to move to St. Louis," she says.